PET SQUEEZE NET
Brand: MAtex
MAtex offer PET Squeeze Net for E-Composites, it nowadays has been widely used in pipe and tank. This net is nowadays popular In the South American region.
Advantages:
It been used by 2 steps during filament winding:
1)After pipe liner been made, for later 1 to 1.5mm pipe wall, this net been used to exhaust air bubbles during lining.
2)Final layer of pipe: when pipe wall production completed,then wrap with polyester net.
The net can be stretched a lot, the applying of it can squeeze resin out onto pipe surface, which will finally get an: uniformity, smoothness,resin-rich layer and shines pipe surface. Especially for continuous filament winding process,polyester net works outstanding in the final layer of pipe wall, because without this net the fiberglass pipe surface is uneven and fibers can stick out from pipe.
Density: 20g/m2
Roll width: 50mm / 100mm / 150mm / 200mm / 250mm
Roll length: 2,500m
Roll diameter: 360mm (3" core)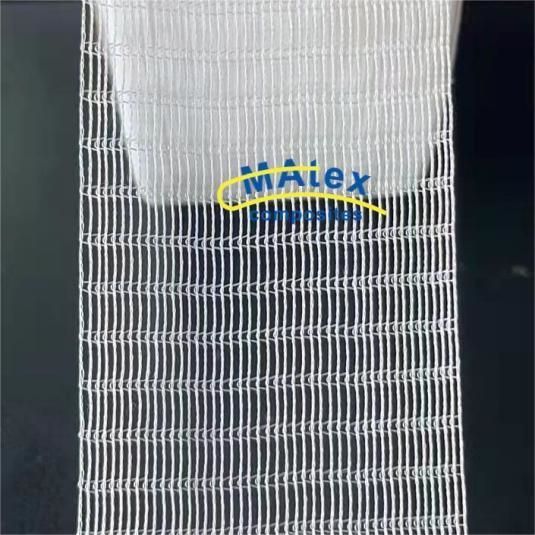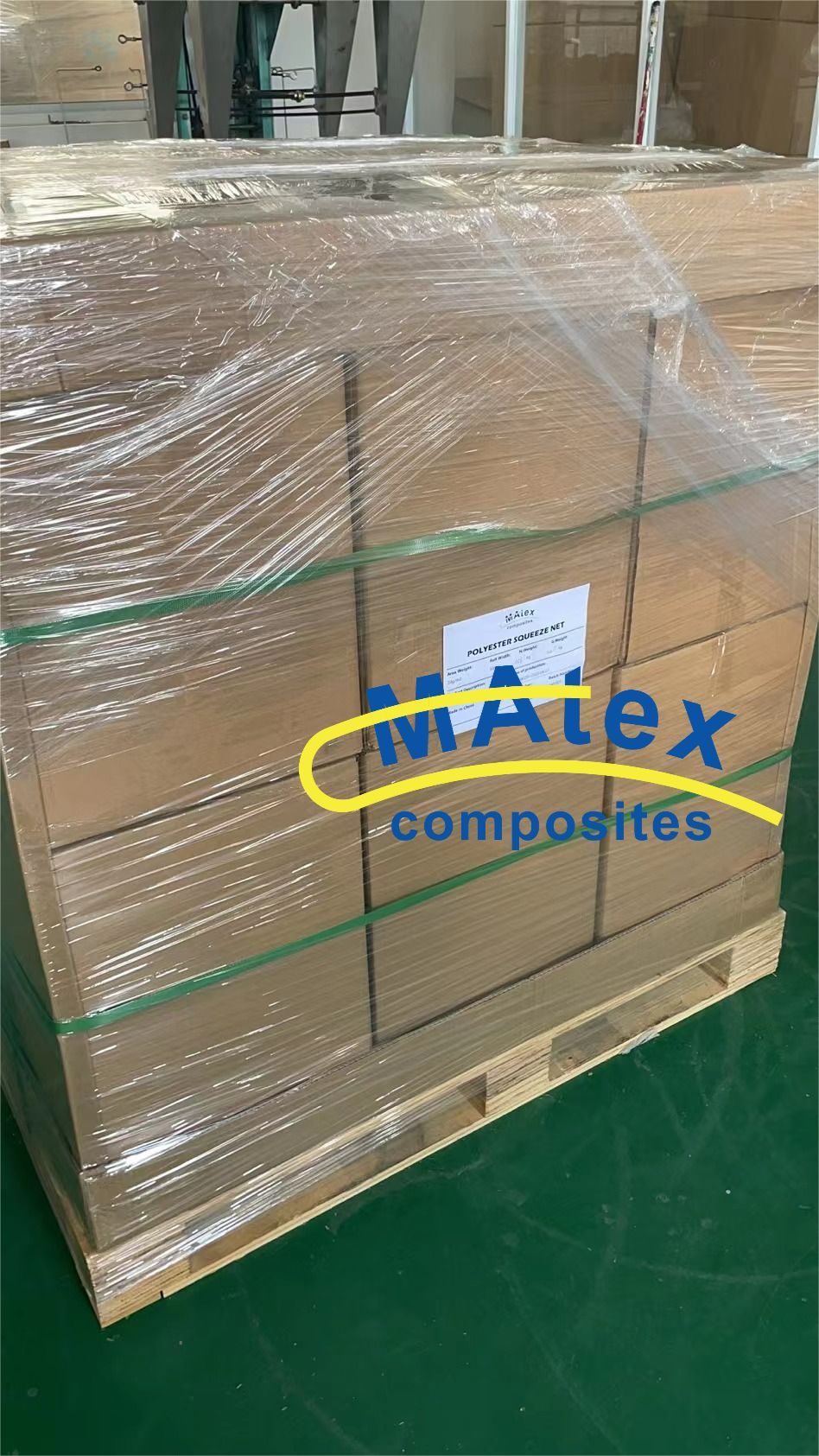 ---
Post time: Sep-15-2023